Team Pro Personality Reports
Use these report designs to get your teams working more effectively.
Personality is complex, so when you place two or more people together to form a team, the psychology gets very complex.
These personality reports and services will help you make sense of the complex and make better decisions as regards your teams.
(Contact PeopleMaps and request more details about Team Pro)
Effective Teams
Most teams have plenty of room for improvement. However, they are complex so it is difficult to get the best from them. Team Pro helps make teams more effective.
Team Leader
Getting the right team leader is critical to getting teams working. Team Pro will help you identify the ideal person to lead your team. The results can often surprise.
Happier Teams
Many teams are burdened with bickering and poor relationships. Teams that have a bad atmosphere are rarely productive. people need to feel they can disagree and express themselves. 
Team Dynamic
A Team Dynamic provides you with a bird-ey-view of your team and lets you see the big picture.
This is a service provided by PeopleMaps and includes whatever personality reports are required.
You will be able to select one of the following personality report designs. Other designs can also be used. PeopleMaps will make a recommendation based on your particular circumstances.
If you are a team leader or manager, then the first step you should take is to get a Team Dynamic built of your team.
Team Leader
Team Leaders can have a huge impact on how effective a team performs.
Change the Team Leader and the entire team can change, sometimes for better, sometimes for worse.
Understanding the Team Leader is crucial to getting the team working successfully together.
Often we appoint team leaders because someone is pushing to have the job. Just because someone is willing to do, doesn't mean to say they will be good at it.
Some teams need someone to push things forward and some teams need someone to listen and take care of people. Understanding the team leaders personality is the starting point in deciding who will be right for your specific team. A team leader could be successful in one team and a disaster in another. it's complicated.
Team Player
Everyone in the Team can have a copy of their Team Player report.
It is written to the individual who completed the personality questionnaire and is designed to help them.
This report is over 15 pages long and starts with a general description of the individual's personality.
It includes the Personality Map 
There are also around 20 Personality Gauges included.
It helps the individual understand what their best contribution to the team is and explains in detail what they should be contributing. Many people do not think they have much to contribute to the team – this is not true. A good Team Leader and an informed team Player can soon find ways to ensure each player makes a significant contribution to the team.
Working Together Handbook
The Working Together Handbook is something that every employee in an organisation should have. It is also something that every team member should have.
This is a unique personality report as it not only tells the individual something about their own personality but it advises them on how to best interact with other personality types.
Every personality type requires a different approach. if you are communicating with someone, then you should know what works best. it varies depending on their personality type, so what works with one person, is the worst approach to take with the next.
This is true of how to delegate, how to report to etc…
This personality report also provides a list of DO's and DON'Ts on how to interact with any individual. This report should be referenced weekly, if not daily, to ensure effective cooperating between two people.
The Working Together Handbook also includes the PeopleMaps Map as well as several personality gauges.
What Our Customers Are Saying
Don't just take it from us, let our customers do the talking!
It's simple to use – only takes a few minutes to complete and the results are shockingly accurate.
We have found it very useful and a real help with recruitment. Not only can we get an insight in an applicant's characters to see if they fit our profile but more recently if they would fit our working environment. This has been massive as it helps with staff retention. It's all well and good getting staff that can do the job but if they hate working in a gallery then they won't stay long no matter what you do.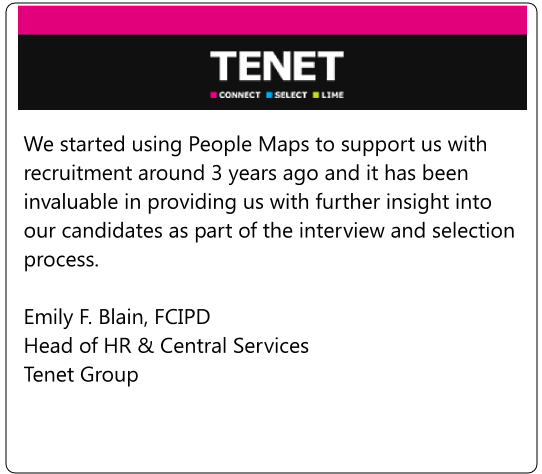 Frequently Asked Questions
What psychology is this based on?
PeopleMaps is a Jungian system based on the research of Carl Jung.
What is your refund policy?
We offer no-questions-asked refunds to all customers within 30 days of your purchase. If you are not satisfied with our product, then simply send us an email and we will refund your purchase right away. Our goal has always been to create a happy, thriving community.
Is it accurate?
We are confident that you will find the report to be incredibly accurate. We have many happy, repeat customers for PeopleMaps personality reports. This is a professional profiling system.
Can I try it out first?
Yes, You are provide with a free extract from your report. Your full report is 40 pages long. Your free report extract will give you an idea of just how insightful the personality report is. if you are still not sure, then try the free extract.