Recruitment Personality Reports
PeopleMaps has helped thousands of organisations hire the right candidates using its various specialist profiling tools and software.
Reduce your recruitment risk using these powerful personality profiling tools.
Whether you are recruiting hourly-paid workers or your new CEO, PeopleMaps has a product that will help you.
Read Your Own Report For FREE
Takes 5 Mins
Reduce Risk
Recruitment is risky. Hiring the wrong person is a very expensive mistake to make. PeopleMaps will help you reduce your risk.
Reduced Staff Turnover
Hiring the right people also reduces your staff turnover as they are a good fit and enjoy the work.
Save Time
Processing lots of applicants is very time-consuming. PeopleMaps can help you prioritise your candidates and ave you a lot of time.
Success Profile Builder
Do you want to know what your ideal candidate looks like?
Recruiting the right candidate gets a whole lot easier when you know what you are looking for. Most briefs prepared by employers are incomplete at best. Without a psychological profile, you are reduced to looking at skillsets.
Your ideal candidate will have a specific psychological profile. Some personality types will thrive in your job role, whilst most others will always struggle. This is regardless of their skills, qualifications or experience. This is purely a function of personality compatibility.
PeopleMaps will build a Success profile for your job role so you know exactly what you are looking for.
Interview Pro
The Interview Pro range of personality reports contains over 25 different report designs, each one dedicated to a specific job role.
Select the report that most closely resembles your job role and use it to interview candidates and make more informed recruitment decisions.
Thousands of organisations, worldwide, have used Interview Pro to help them with their recruitment.
When you really want to know who you are hiring, then Interview Pro is the product to use. Each report is over 20 pages long and goes into a lot of detail.
Shortlist Pro
Are you processing a large volume of job applicants?
Shortlist Pro software is designed to process hundreds or even thousands of job applicants quickly.
If you are spending too long processing large numbers of job applications then Shortlist Pro is the answer.
it will prioritise your list of applicants so that you know which candidates to spend your time with first.
Shortlist Pro can also be used as a candidate processing system. 
One client reduced his processing time from six weeks to 3 days using Shortlist Pro.
What Our Customers Are Saying
Don't just take it from us, let our customers do the talking!
It's simple to use – only takes a few minutes to complete and the results are shockingly accurate.
We have found it very useful and a real help with recruitment. Not only can we get an insight in an applicant's characters to see if they fit our profile but more recently if they would fit our working environment. This has been massive as it helps with staff retention. It's all well and good getting staff that can do the job but if they hate working in a gallery then they won't stay long no matter what you do.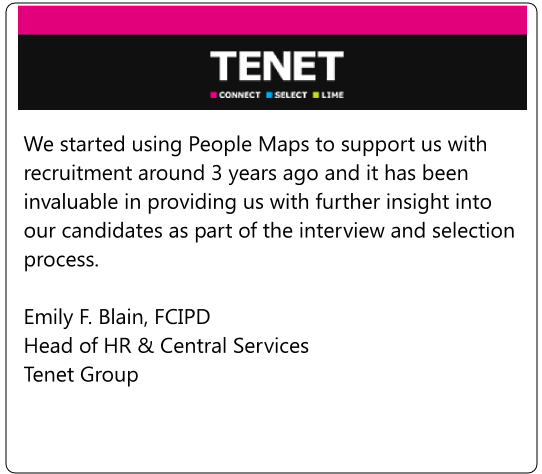 Frequently Asked Questions
What psychology is this based on?
PeopleMaps is a Jungian system based on the research of Carl Jung.
What is your refund policy?
We offer no-questions-asked refunds to all customers within 30 days of your purchase. If you are not satisfied with our product, then simply send us an email and we will refund your purchase right away. Our goal has always been to create a happy, thriving community.
Is it accurate?
We are confident that you will find the report to be incredibly accurate. We have many happy, repeat customers for PeopleMaps personality reports. This is a professional profiling system.
Can I try it out first?
Yes, You are provide with a free extract from your report. Your full report is 40 pages long. Your free report extract will give you an idea of just how insightful the personality report is. if you are still not sure, then try the free extract.