Personality Reports for Consultants
Grow Your Business
Grow your business overnight with PeopleMaps.
New Products
Add new products to your existing offering immediately.
White Label
If you prefer to white label PeopleMaps products, you can.
Get The Partner Program for Interview Pro Info Pack and Pricing
Get the Info Pack for the Partner Program Executive Suite
OnBoard & Manage Coming Soon.
Staff Development Suite Coming Soon
What Our Customers Are Saying
Don't just take it from us, let our customers do the talking!
It's simple to use – only takes a few minutes to complete and the results are shockingly accurate.
We have found it very useful and a real help with recruitment. Not only can we get an insight in an applicant's characters to see if they fit our profile but more recently if they would fit our working environment. This has been massive as it helps with staff retention. It's all well and good getting staff that can do the job but if they hate working in a gallery then they won't stay long no matter what you do.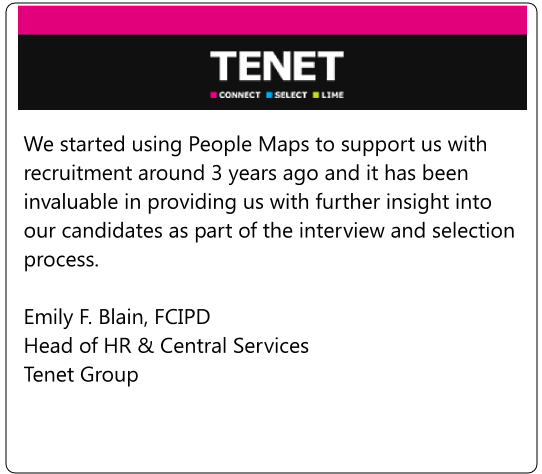 Frequently Asked Questions
What psychology is this based on?
PeopleMaps is a Jungian system based on the research of Carl Jung.
What is your refund policy?
We offer no-questions-asked refunds to all customers within 30 days of your purchase. If you are not satisfied with our product, then simply send us an email and we will refund your purchase right away. Our goal has always been to create a happy, thriving community.
Is it accurate?
We are confident that you will find the report to be incredibly accurate. We have many happy, repeat customers for PeopleMaps personality reports. This is a professional profiling system.
Can I try it out first?
Yes, You are provide with a free extract from your report. Your full report is 40 pages long. Your free report extract will give you an idea of just how insightful the personality report is. if you are still not sure, then try the free extract.