Discover Your Natural Management Style With This Detailed Personality Report
Are you a manager or thinking of moving into management? Then this report is essential reading. 
At over 35 pages long, it is packed full of insight into you as a manager.
At over 35 pages long, it is packed full of insight into you as a manager.
35+ Pages Long
This is a very detailed personality report about you as a manager.
More effective
Use this insight into your personality type to become a more effective manager.
Accurate and Detailed
You will find your report to be incredibly accurate and revealing. It will help you with day to day management issues. 
If you are interested in becoming an exceptional manager and discovering more about your personality psychology, then this is essential reading.
After months of development, PeopleMaps has just released a brand new personality report called "YOUR MANAGEMENT STYLE".
It's amazing because it covers nearly every bit of information you've ever wanted to know about your management style, plus more………
Just imagine being able to lead and manage more effectively, without spending years on a trial and error approach.
Yes, you could have a deep understanding of self and unlock your hidden potential as a line manager. It truly is possible, but you just need to know-how.
That's what this brand new personality report can do for you – Plus you can…
….discover what makes you tick as a manager, right away.
Because every bit of this personality report is packed with information on your personality psychology and how to tap into it to release your potential as a manager. This is a culmination of years of research and experience
What's In Your Personality Report
​How to tap into your natural management style and realise your potential as a manager.
2 little known, yet powerful personality gauges, that show you whether your natural preference is for an authoritarian or a collaborative management style
3 Proven Steps To Ensure Your Staff Are Engaged And Motivated
The 3 Measures of Successful Delegation
2 Simple Keys (that are right in front of your eyes) To Build Successful Relationships At Work
Crystal Clear Insight On How To Consistently Hire Better Staff Than Your Competitors, Regardless Of Salary Offers.
Managing People
One of the biggest challenges faced by managers is how to manage people. People are complex and it's difficult keeping them engaged, motivated and productive. This section of the reports looks at how your personality affects how you manage people.
Teams
Understanding how you operate as part of a team can help you develop successful teams quickly. Managing the multiple, diverse relationships within teams is a real challenge. your report will help you understand your team better.
Finance
Your personality affects pretty much every decision you make and this includes how you deal with finance and admin.It may not be glamarous but it is essential to becoming an excellent manager.
Getting Results
This section of your report is packed full of insight into how your personality type prefers to go about getting results. There are many ways to approach this but you should understand how your personality operates in this regard as it will help you achieve better results with less effort.
What Our Customers Are Saying
Don't just take it from us, let our customers do the talking!
It's simple to use – only takes a few minutes to complete and the results are shockingly accurate.
We have found it very useful and a real help with recruitment. Not only can we get an insight in an applicant's characters to see if they fit our profile but more recently if they would fit our working environment. This has been massive as it helps with staff retention. It's all well and good getting staff that can do the job but if they hate working in a gallery then they won't stay long no matter what you do.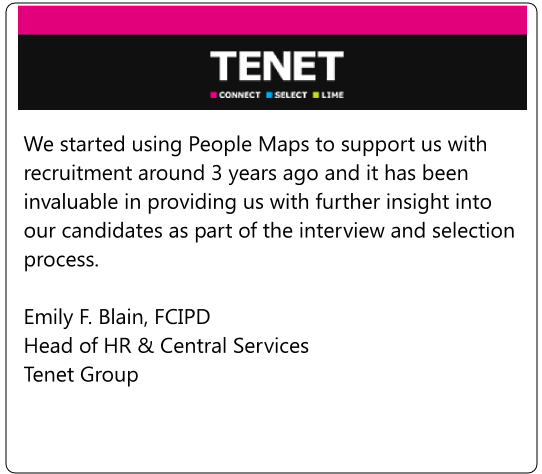 Your Management Style Report
Get instant access to Your Management Style Personality report today.

If you have a discount coupon code then use it on the next page. You need to hit the Buy Now button first.
Frequently Asked Questions
What psychology is this based on?
PeopleMaps is a Jungian system based on the research of Carl Jung.
What is your refund policy?
We offer no-questions-asked refunds to all customers within 30 days of your purchase. If you are not satisfied with our product, then simply send us an email and we will refund your purchase right away. Our goal has always been to create a happy, thriving community.
Is it accurate?
We are confident that you will find the report to be incredibly accurate. We have many happy, repeat customers for PeopleMaps personality reports. This is a professional profiling system.