Staff Development Pro Personality Reports
Use these report designs when working with staff, either as a manager or a coach.
Each personality report is written to help develop an understanding of the staff member and how their personality affects how they work.
Read Your Own Report For FREE
Takes 5 Mins
Better Results
Managers that understand their staff get better results.
Reduced Staff Turnover
Better management, reduce staff turnover.
Engagement
Informed managers create an engaged workforce.
Trainer Guide
This report is perfect for anyone who finds themselves in any kind of training scenario.
Understanding the personality of the individual you're training, will help you get your message across.
One of the topics included in this report is "Learning Style". Different personality types use different learning styles. It can be helpful to understand the learning style of each student.
Your Work Style
Our personality type affects our work. This personality report is designed primarily for the person who completed the questionnaire, to help them understand how their personality affects their work.
This is a 20+ page report that explains in dome detail, the personality of the individual.
It has a section on Strengths & Challenges and another topic on Motivation.
There are also over 25 personality gauges and the Personality Map.
There is also a lengthy section on Your Ideal Work Environment.
If you are looking to develop as an individual, especially at work, then this personality report is exactly what you need.
The understanding of self is the starting point of all personal development. 
Work At Home
Many people have had to make the transition from Office Worker to Home Worker.
This personality report is designed to help you make the transition successfully. 
Different personality types have different issues when it comes to working from home. it is helpful to understand how it affects you.
If you are a line manager, asking staff to now work from home, you should use this personality report to help them make a successful transition to Home Worker.
What Our Customers Are Saying
Don't just take it from us, let our customers do the talking!
It's simple to use – only takes a few minutes to complete and the results are shockingly accurate.
We have found it very useful and a real help with recruitment. Not only can we get an insight in an applicant's characters to see if they fit our profile but more recently if they would fit our working environment. This has been massive as it helps with staff retention. It's all well and good getting staff that can do the job but if they hate working in a gallery then they won't stay long no matter what you do.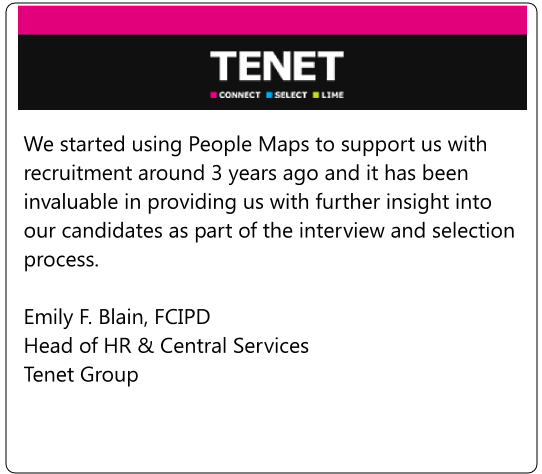 Frequently Asked Questions
What psychology is this based on?
PeopleMaps is a Jungian system based on the research of Carl Jung.
What is your refund policy?
We offer no-questions-asked refunds to all customers within 30 days of your purchase. If you are not satisfied with our product, then simply send us an email and we will refund your purchase right away. Our goal has always been to create a happy, thriving community.
Is it accurate?
We are confident that you will find the report to be incredibly accurate. We have many happy, repeat customers for PeopleMaps personality reports. This is a professional profiling system.
Can I try it out first?
Yes, You are provide with a free extract from your report. Your full report is 40 pages long. Your free report extract will give you an idea of just how insightful the personality report is. if you are still not sure, then try the free extract.