How You Will Benefit from Team Dynamics
Managers are only as successful as their teams. If you want to get better results from your team, then you need to understand team dynamics.
What is Team Dynamics
Team Dynamics is part of the PeopleMaps Management Psychology Series.
It is a unique combination of online video training PLUS personality reports.
With Team Dynamics you will discover how the psychology of teams works and how to assemble a team psychological profile that really works.
You will discover where you have gaps, that are knocking your team off balance.
You will also see where you have contention which is affecting your teams ability to perform as a team.
Why does Team Dynamics matter
Humans are complex. Our individual psychology is very complex but when you put two or more humans together in a team to perform together then it becomes extremely complex.
Even if each individual has all the skills that are required, the team can still fall flat.
If you have ever witnessed a concert where several famous rock stars come together to play, you know just how bad it can be. A rock band is a team effort and if the dynamic is off, then no matter how skilled the individual team members are, the team will not produce very good results.
The good news is however that when you get the team dynamic right, you can achieve extraordinary results with quite ordinary people.
Synergy is a common phenomenon but it can only really occur if the team dynamic is right.
Who is Team Dynamics for
Team Dynamics was developed specifically for busy line managers, faced with with ambitious targets.
You may have a existing team or perhaps you are assembling a new team.
As a line manager you want to get the very best from your team. If your team isn't performing then you aren't performing.
Getting a group of individuals to pull together and work as a team is extremely complex. The psychology of it is very complex, which is why you will find Team Dynamics extremely useful.
It is designed for busy managers who need results fast. Rather than bog you down in psychology mumbo-jumbo, Team Dynamics is quick and to the point. It provides managers with what they need, along with very specific courses of action to take.
What you get
The package includes some online video training for the manager, explaining the psychology of team dynamics. The videos are short and easy to digest as the essential information is condensed down to suit busy managers who are short on time.
You will be asked to complete the PeopleMaps Personality Questionnaire, which only takes about 7 minutes. From this we will produce your personality report.
This report includes your PeopleMaps Personality Map.
This illustrates where you sit on the personality spectrum.
In addition to the Map, you will be provided with a report explaining your natural role within the team. I think you will find this quite fascinating.
Team Dynamic is designed to be used on any size of team. You simply order a credit for each team member and you will get access to each members Personality Map and their personality report on their natural role within the team.
It's extremely easy to use Team Dynamics.
1) Have each team member complete the questionnaire, via the special link you are provided with,
2) Each person will then appear in a table within your control room.
3) Click on their name to open their personality report.
Everything is explained in the videos, including what to do with the information you get from the personality reports.
What's special about Team Dynamics
It's very quick and easy to use, giving line managers insight to applied psychology that has never been conveniently available before.
It also includes the personality reports, written in plain English. No consultants required.
What does it cost
PeopleMaps has been pioneering online personality profiling since 2001, making it accessible to every one. We have kept the cost of Team Dynamics extremely low.
You need only buy the credits you require, regardless of the size of your team.
It can be used by small teams of less than five, through to very large teams. Within your Control Room you will find a button to order the credits you require.
You can get started for as little as £49 which includes your video training course and two personality report credits.
What do do now
PeopleMaps offers a money back guarantee. If you are not delighted with Team Dynamics for any reason, simply contact us and we will issue a full refund.
Thousands of companies and over 1.4 million individuals have enjoyed using PeopleMaps since 2001. We are confident that you will find Team Dynamics extremely helpful.
Click on the order button below to get started right away.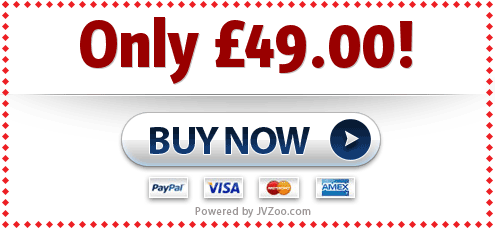 The PeopleMaps Management Psychology Series
PeopleMaps has created a series of online training programs, designed for busy line managers.
Management is about many things however a deeper understanding of psychology and its application will certainly increase the effectiveness of any manager.
The PeopleMaps Management Psychology Series is all about application. There are plenty of books on theory but this video training combined with personality reports is a unique breakthrough for busy managers.
Click here to see what else is coming in the PeopleMaps Management Psychology Series.
Reseller Opportunities
If you would like to resell Team Dynamics, here's how.