Worried About Hiring The Wrong Carer?


Discover How To Interview & Recruit Job Candidates,
Even When You Have No Recruitment Experience
Enjoy this FREE Training course, while it is still available.
Don't Gamble When Recruiting. Reduce Your Recruitment Risk.
Buy PeopleMaps Care At Home Pro From Just £49, Today
Discover which personality type to hire
Some personality types will thrive in your work environment, which we call "Naturals". Most other personality types will struggle to cope, which is why we call these "Forced Fits". Discover which personality type you should be hiring and which you should avoid.
Interview Like a Boss
Discover who your candidates really are. Use this powerful personality report to guide your interview and ask the difficult questions. To make good decisions you need good data. These tools will reveal more about your candidate than any CV ever could.
Increase Performance
Do you want to hit the ground running? Do you want your new employees performing at a high level quickly, rather than take months? These tools will show you how your line managers can get the very best from your new employees, fast.
Save Money
UK business spent £26.5 Billion on recruitment last year. Small Business Pro will save you time and money on recruitment, as it is designed to be affordable for small business owners, even if you only hire two or three people per year.
Use Right Away
You will be up and running within a few minutes. No mandatory training course required.
Great Value
Will pay for itself many times over when you make our first good appointment.
Smartphone Friendly
Over 50% of candidates apply for jobs using their smartphone. PeopleMaps is smartphone friendly.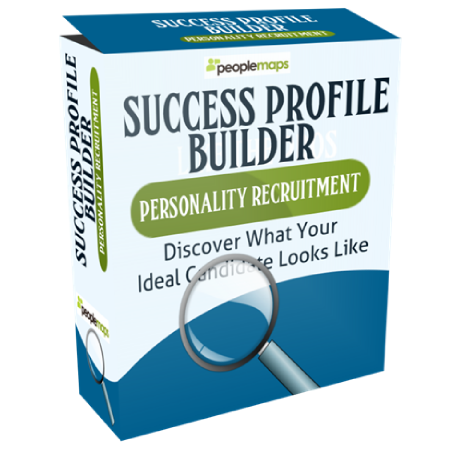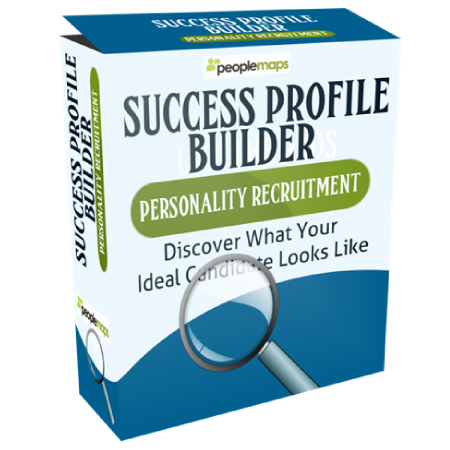 Discover What Your Ideal Candidate Looks Like
The first challenge we face when recruiting is to figure out what we are looking for.
While we can makes lists of skills, work experience and qualifications we want the candidate to have, the the most important factor that determines whether they will thrive in the role and cope for any length of time, is the candidate personality.
The Success Profile Builder will reveal the kind of personality that will cope best, with the work environment you are offering.
Interview Like a Mind Reader
Most people are not trained in how to interview candidates. Yet, you are faced with one of the biggest and most expensive decisions your organisation will ever face.
Interview pro is designed as an interview guide, so that even the most inexperienced team leader can conduct a meaningful and insightful interview.
If you want to interview candidates like a mind reader and discover who they really are, then use Interview Pro every time.
High Performing Staff
Managing staff is a difficult job. The psychology at play is very complex. Therefore managers should be provided with every possible tool to enable them to get the very best from their employees.
OnBoarding Pro is like the user manual for each new employee. This personality report is written about the new employee but it is for the benefit of the line manager.
It explains what they need to do to get the very best from their new employee. It also flags up some things they should avoid doing if they want the staff member to stay for any length of time and perform at the highest levels.
Pricing
Care At Home Pro is available in three sizes as described below.
Single Vacancy Pack
 Interview up to 5 candidates

Hire 1 new carer

Build 1 Success Profile

x1 Success Profiles

x5 InterviewPro

x1 OnBoardingPro

Premium Technical Support

Free Online Video Training

No mandatory training

No hidden charges

No license Fee
3 Vacancy Pack
Best Value
Interview up to 15 candidates

Hire up to 3 new carers

Build up to 3 Success Profiles

x3 Success Profiles

x15 InterviewPro

x3 OnBoardingPro

Access to Full Range of InterviewPro

Premium Technical Support

Onvlide Video Training Included

No mandatory training

No hidden charges

No License Fee
2 Vacancy Pack
Interview up to 10 candidates

Hire 2 new carers

Build 2 Success Profiles

x2 Success Profiles

x10 InterviewPro

x2 OnBoardingPro

Access to Full Range of InterviewPro

Premium Technical Support

Free Online Video Training

No mandatory training

No hidden charges

No license Fee
Money Back Guarantee
If you are unhappy with your purchase for any reason, then you may simply ask for a refund as PeopleMaps offers a Money Back Guarantee.
Try it for just £10 and receive an Interview Pro credit, so that you may read your own report and judge for yourself the accuracy of the report.
Once you enter your Control Room you may view samples of any of the ten Interview Pro report designs. Just pick the job title that most closely resembles your job role, activate it and view sample.
Gain full access to your PeopleMaps Control Room and the quick start video, so that you can be up and running within the next ten minutes.
Once you login you may access the free quick start training video. You could be processing candidates using Small Business Pro within the next ten minutes. It's that easy.
Recruiters Love PeopleMaps
Thousands of businesses have a PeopleMaps account and are constantly delighted with the results.
1. 5 Million Assessments
Over 1.5 million people have completed the PeopleMaps questionnaire.
Pioneering Online Profiling Since 2000
PeopleMaps has been pioneering online personality profiling since 2000 and have developed technology and psychology to new levels.
Incredibly Accurate Reports
you will be amazed at just ow accurate and insightful PeopleMaps reports are.
What Our Customers Are Saying
Don't just take it from us, let our customers do the talking!
"It's simple to use – only takes a few minutes to complete and the results are shockingly accurate.
We have found it very useful and a real help with recruitment. Not only can we get an insight in an applicant's characters to see if they fit our profile but more recently if they would fit our working environment. This has been massive as it helps with staff retention. It's all well and good getting staff that can do the job but if they hate working in a gallery then they won't stay long no matter what you do."
"I have been a user of DISC profiling for over 10 years in my HR Director and now consultancy roles. Whilst it has been very helpful for my clients I found it was overly labelling – making people slot into pigeon holes rather than concentrating on the individual.  I also found it frustrating keeping track of our usage and costs.
This is why I have swapped to People Maps.  This system provides bespoke reports that really match the areas you are needing to assess in work place language. There is so much choice and flexibility that I feel my clients can really get to know their people.  I tested it on myself and my business partner and it was pinpoint accurate!  The cost is also highly competitive with clear understanding of usage so you won't run out of credits as with some providers. This is an invaluable tool in helping employers to get the most from their most expensive resource – their people. Give it a go – we did and we loved it."
"We are a technology-focused company that has been growing, and we have a number of relatively new managers who hire people, but they don't have any formal experience in interview techniques or hiring practices. We don't need training to understand the reports".
Frequently Asked Questions
Can anyone use this to recruit?
Yes, this package is designed specifically for small business owners with no previous training or experience. Everything you need to make good recruitment decisions is provided.
What is your refund policy?
We offer no-questions-asked refunds to all customers within 30 days of your purchase. If you are not satisfied with our product, then simply send us an email and we will refund your purchase right away. This is a risk free purchase.
How does PeopleMaps compare with other systems?
PeopleMaps competes directly with SHL, DISC and Thomas International. These are all great systems, however we think you will love the price and the easy usability of Small Business Pro as it has been designed specifically for the occasional recruiter. There are no hidden costs, no consultancy fees and no training costs to worry about. You can be up and running for £99 – end of story.
Can I upgrade after signing up?
Yes, once you have completed your £10 trial, you may select either the Single Vacancy Pack or the Three Vacancy Pack. You may buy either pack as often as you like.
What training is provided?
PeopleMaps was designed to be self service from day 1. However step by step video training is provided, so that you can see exactly what to do to get the very best from your PeopleMaps Control Room.
Advanced training is provided as an option for those that wish to deepen their knowledge of recruitment and personality psychology but these are entirely optional programs and not essential for using Small Business pro.
Why is PeopleMaps so cheap?
Instead of employing sales staff, PeopleMaps invests in its online technology and its product range, so that you can get the very best at the lowest prices. PeopleMaps delivers Software as a Service (SaaS) and passes on those saving to you.
PeopleMaps does not hire trainers to deliver training courses, as you don't need them to use PeopleMaps. So again these savings are passed on to you, ensuring that you get the very best in online personality profiling, for the very best price.